When you join the Home Builders and Remodeler's Association of Fairfield County, you receive a 3-1 Membership. 3 organizations (your local HBRA, the state HBRA, and the national organization, NAHB, all provide you value for your membership commitment!
We are your resource for consumer trends, codes and standards, sales and marketing and business management skills, networking opportunities , legislative advocacy at the local and state level, and a variety of member discounts that can benefit your business. Please contact the office at hbra@buildfairfieldcounty.com or 203-335-7008 with any questions! We look forward to meeting you.
ARE YOU A BUILDER?
The builder membership includes companies who are directly involved in building and remodeling of homes. They include small-volume builders, production builders, light commercial builders and remodelers.
Click Here
DO YOU WORK WITH BUILDERS?
The associate membership includes companies and people who offer services and products to builders – lumber, windows, appliances, etc. or offer services such as masonry, painting, architectural, interior design, insurance. mortgage finance and training.
Click Here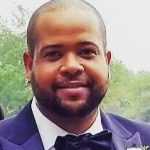 Justin Schietinger, Eastern Metal Works
"Becoming a part of the HBRA of Fairfield County has been one of the most beneficial decisions I have made for my company. Within the first couple months of being part of the HBRA of Fairfield County I attended my first monthly membership meeting and was immediately taken under the wing of one of the HBRA's long-time members and introduced to a number of different members. Needless to say, I suddenly felt right at home. Being a relatively new member I have already seen such great value in this association. I have networked with many builders and associates who all share the same goal, helping contribute their products and services to making Fairfield County grow. "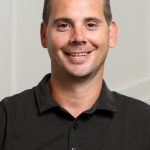 Anthony Derosa, Derosa Builders
"Being a builder member of the HBRA of Fairfield County has many advantages. It has provided us with a network of professionals to work with, gave us the opportunity to receive awards and obtain recognition from our peers, and be part of the building community. We gain knowledge on current affairs and continuing education as well as lobbying efforts at the state level for and against code changes. We are extremely active in the HBRA – we feel it's the most important resource for our company.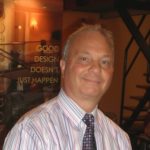 Leigh Overland, Leigh Overland Architects
"As an architect, I thought it would be appropriate to join the HBRA a couple of years ago. The organization has far exceeded my expectations! I had the opportunity to meet many new builder colleagues as well as a professional group of building project suppliers, interior designers, etc. My HBRA experience has added much value to my business and brought wonderful personal contacts that were unexpected. Thank you for the opportunity to teach some course and being part of the HBRA community."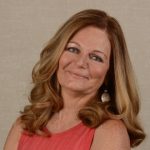 Karen Bradbury, Closet & Storage Concepts
"When I started my business 5 years ago I joined multiple organizations to help grow
my business. I was prepared to devote considerable time and effort to the organization that I felt would bring me the most value. It quickly became apparent that HBRA was that organization. I have made some valuable business contacts, learned a tremendous amount about the building industry and have witnessed the growth and impact of this organization. I can also say unequivocally that the relationships I have built with builders, designers, stagers and other members have been instrumental in raising my business to the next level. It is also nice to have an extended family of business colleagues when you are a single entrepreneur to bounce ideas off of and get insight into how they deal with small business challenges. HBRA and its membership are my trusted business partner. "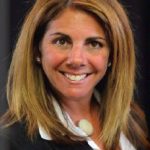 Kim DiMatteo, DiMatteo Group
"I have been a member of the HBRA of Fairfield County for almost 25 years. I was new to the business insurance industry when I joined the association. I was young and looking to grow my cliental. I put the time in, went to the meetings monthly, joined the membership committee (I am actually the chairperson today) and got my feet wet. It took about a year, then it all clicked. This association has given everything back to me that I could have or ever dreamed of giving to all of them. It has been the base of my business. Some of my best friends came from this organization. As an associate member what I can say to any other member, get involved and you will never regret joining this amazing association. After 25 years I still feel the same I did when I was lucky enough to meet my first business contact"