2018 HOBI Award Winners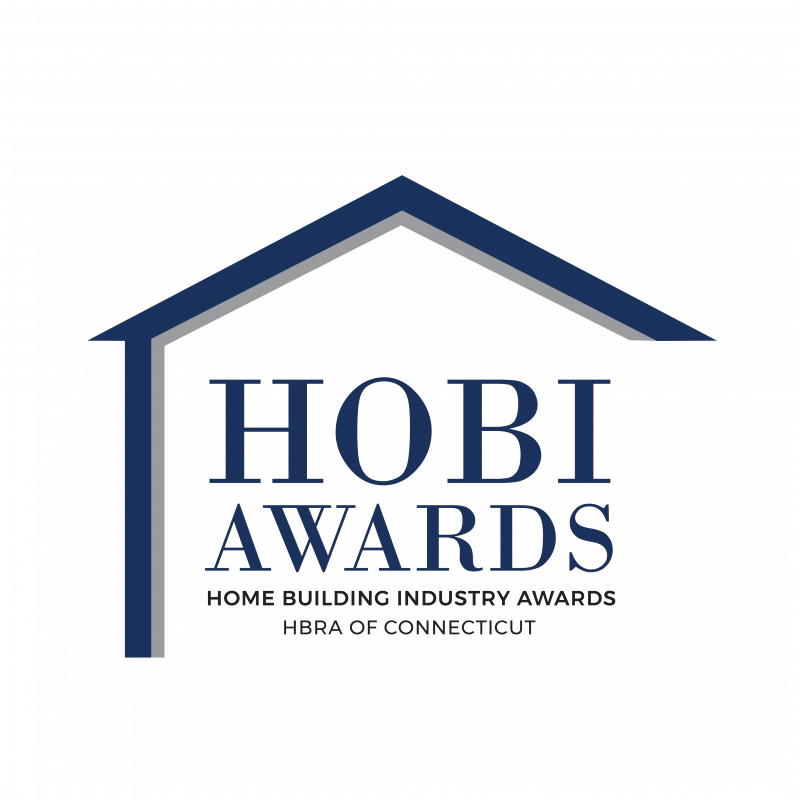 Congratulations to all of the 2018 HOBI Award Winners. Below you can find a list of the awardees from Fairfield County.
Tarzia Group, Nicola Tarzia
Best Green Energy-Efficient Custom Home
46 Shorefront Park, Norwalk
Bluewater Home Builders, Robert Sprouls
Best Custom Home 3,000-4,000 SF
9 Owenoke Park, Westport
Outstanding Special Purpose Room
3rd floor entertainment suite at 9 Owenoke Park
Best Spec Home $3-4 Million
41 Burnham Hill, Westport
Blansfield Builders, Jim Blansfield
Outstanding Custom Home 3,000-4,000 SF
49A Middle River Road, Danbury
Best Residential Remodel $750,000 -1 Million
4 Larch Drive, Danbury
East Coast Structures, John Sullivan
Best In Town Custom Home 3,000-4,000 SF
20 Crockett Street, Rowayton
Domus Constructors, Chris Shea
Best Remodeled Kitchen
1895 Cross Highway, Fairfield
Fletcher Development, Ryan Fletcher
Best Custom Home 4,000-5,000 SF
29 Goodsell Hill Road, Redding
J&J Custom Builder, Joe Filanowski
Best Custom Home 5,000-6,000 SF
Fairfield County shoreline residence
Best Outdoor Feature
"Wall of Fire" feature & infinity pool
SBP Homes, Doron Sabag
Best Fairfield County Custom Home 6,000-7,000 SF
Best Entry
115 Maple Avenue, Greenwich
Best Custom Home 8,000-10,000 SF
Best Custom Home Kitchen
21 Leeward Lane, Riverside
VAS Construction, Vincent Sciaretta
Best Custom Home 7,000-8,000 SF
62 Saint Nicholas, Darien
Vita Design Group, Dave DeNomme
Best Modern Custom Home
5 Blue Coat Lane, Westport
Dibico Construction, Julio DiBiase
Best Custom Home Over 15,000 SF
Best Outdoor Living Environment
Greenwich residence
Best Exterior Feature
Wrap around decks and water feature
Best Interior Feature
Floating staircase at Greenwich residence
Best Accessory Building
For sports complex at 7 Old Round Lane, Greenwich
Best Marketed Home
House Lift at 2 Deer Park Meadow, Greenwich
Best Special Promotion
Gift of Time promotion for Dibico Home Management Service
Best Builder Website
Dibico Inc. for www.dibicoinc.com
Redwood Construction, Cassondra Stevenson
Best New Old Custom Home
181 Shore Road, Old Greenwich
Olsen Built Homes, Peter Olsen
Best Spec Home $1-2 Million
705 Hulls Highway, Southport
Michaud Group, Robert Michaud
Best In Town Spec Home
144 Pratt Street, Fairfield
CCO Habitats, David Vynerib
Best Spec Home $2-3 Million
96 Bayberry Lane, Westport
Milton Development, Ashley Shapiro
Outstanding Contemporary Spec Home
10 Westport Avenue
Outstanding Outdoor Feature
Roof deck at 10 Westport Avenue
Riverside Design Build, Marc Vandenhoeck
Best Spec Home $4-5 Million
Outstanding Interior/Exterior Feature
549 Oenoke Ridge Road, New Canaan
Argus Development, Tim O'Malley
Best Spec Home $5-6 Million
32 Willowmere Circle, Riverside
Cole Harris Homes, Paul & Sitta Harris
Best Spec Home Over $7 Million
Best Spec Home Kitchen
17 Brush Island Road, Darien
Outstanding Spec Home Over $7 Million
21 Brush Island Road, Darien
Best Amenity
Gardens, legacy trees & boat docks at 17/21 Brush Island
Best In Town Remodel
2 Wild Rose Road, Westport
Best Residential Remodel $1-2 Million
29 Stony Brook Road, Darien
Toll Brothers Inc., Andrew LeGrant
Best Traditional Community
Best Single Family Home Over $800,000
Estates at South Windsor
Toll Brothers Inc, Jason Gottlieb
Best 55+ Community
Best Mid-Priced Townhouse
The Enclave at Rivington in Danbury
Silver Heights Development, Seth Greenwald
Best Cluster Community & Best Pocket Community
Best Butler's Pantry
Windover in Norwalk
Love Where You Live, Danielle Bijanada
Best Luxury Townhouse Community
Best Luxury Townhouse
Village at Southport
Karp Associates, Arnold Karp
Best Residential Remodel $150,000-250,000
80 Locust Avenue, New Canaan
Best New Commercial Building
Mill River Park Carousel in Stamford
Community Service Award
Stamford Jewish Community Center renovation
Hemingway Construction, Peter Sciaretta
Best Residential Remodel $250,000-500,000
Best Luxury Bath Remodel
Weston residence
Wernert Associates, Max Wernert
Outstanding Contemporary Remodel $250,000- 500,000
Stamford residence
Davenport Contracting, Brian P MacDonald
Best Residential Remodel $500,000-750,000
30 Georgetown North, Greenwich
Prutting & Company, David Prutting
Best Residential Remodel $5-7 Million
53 Dingletown Road, Greenwich
Red Canoe Partners, John Kavounas
Best Historic Rehab
38 Strickland Road, Cos Cob
Construction Management Group, Salvatore Zarrella
Best Not So Big Remodel
155 Ocean Drive West, Stamford
Hobbs Inc., Scott Hobbs
Best Vacation Home Remodel
Quogue, N.Y. residence
Front Row Kitchens, Matthew Giardina
Outstanding Luxury Bath Remodel
319 Valley Road, New Canaan
Clark Construction, Ross Clark
Best Remodeled Bath Under $100,000
67 Nutmeg Ridge, Ridgefield
Leigh Overland Architect, Leigh Overland
Best Remodeled Entry
Danbury residence
Community Service
Renovation services to STAR Inc., Norwalk
Closet & Storage Concepts, Karen Bradbury
Best Interior Feature by a Supplier
Custom wall unit with Murphy beds
Fairfield House & Garden, Kim Conte
Best Outdoor Room
Pool & tennis pavilion

Murphy Brothers Contracting, Michael Murphy
Best Fairfield County Commercial Rehab
1 Pickwick Plaza Greenwich
Outstanding Outdoor Room
40 Kirby Lane Rye, N.Y.
Outstanding Outdoor Feature
33 Livingston Avenue, Dobbs Ferry, N.Y.
Elevator Service Company, Steven Roth
Best Home Elevator
17 Evergreen Crossing, New Hartford
Innerspace Electronics, Andrea S. Reiner
Best Home Technology
Innerspace Electronics for 73 Club Road, Greenwich
Aitoro Appliance, Tony Aitoro
Best Fairfield County Showroom Over 10,000 SF
401 Westport Avenue, Norwalk
Bender Showrooms, Max Bender
Best New Haven County Commercial Rehab
Best New Haven County Product Showroom Over 10,000 SF
35 East Street, New Haven
Tile America, Angela Legg
Best Product Showroom 5,000-10,000 SF
105 Hamilton Street, New Haven
Best New London County Product Showroom
462 Colman Street in New London
Gault Stone & Landscape Supplies, Meredith Donaher
Best Fairfield County Showroom Under 5,000 SF
Gault Stone & Landscape Supplies in Westport
Michael Church, WPSIR
New Home Broker of the Year
Denise Walsh Partners, Denise Walsh
New Home Salesperson of the Year
Denise Walsh Partners – William Raveis Real Estate
Best Marketed Community
Best Fairfield County Community Website
Village at Southport

County TV & Appliance, Elio Vetrini
Best Interior Merchandising
2770 Summer Street, Stamford
Best Social Media Post by a Supplier
Instagram post
LTW Design, Leia Ward
Best Home Staging
17 Brush Island Road, Darien